The National Astronomy Observatory provides information on hours of daylight. Click for a link.
If you prefer, we have here a summary of the hours of daylight in Santander for 2013.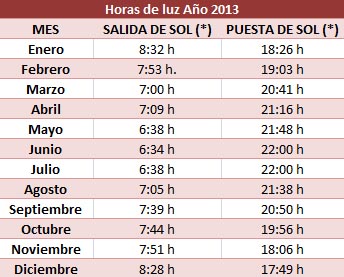 * Cada mes se ha tomado la salida de sol más temprana y la puesta de sol más tardía.