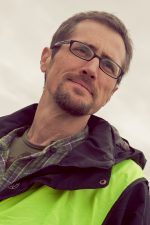 Long Business Description
EXPERIENCIA PROFESIONAL
Producer - Line producer for photo, film, tv and commercials in Spain.
Owner of fixerinspain.com
I've been working in the film and tv industry since 2006 providing full production services all over Spain.
Recent clients: BBC - MTV - NBC - Golf Channel - Discovery Channel - Porsche - Bridgestone - Skoda
BoConcept - Yahoo - Shed Media - Oxford Press - Al Jazeera - ZTE - Channel 4 - Lonely Planet - TEMPUR
ABN AMRO - Mandarina Duck - PUMA - Jigsaw - Makro - Kayak -
Recent roles 2017 - 2015: Field producer, location manager, story research, series producer - reality, director
talent show, host for documentary segments.
TVC´s
· Service producer – 'Bridgestone - Follow your dreams' for WeAreFearless and Stamp Productions - UK
· Service producer – 'Skoda Kodiaq' for On the Moon - CZ
· Service producer – 'ABN AMRO' for Miauw. Holland
· Location manager – 'ZTE mobiles' Parched Camel Productions - Shanghai
· Location manager – 'The Guest' & 'The Call' for Bo Concept. Featuring Mads Mikkelsen - Denmark
· Location manager – 'Porsche Panamera' for Kingdom Creative - UK
PHOTO & FASHION
· Service Producer – 'PUMA featuring Antoine Griezmann' for Juilet Zulu - USA
· Service Producer – 'Makro' for GG productions - Germany
· Service Producer – 'Mandarina Duck' - Italy
· Service Producer – 'Jigsaw autumn' for Shoot Europe! - UK
· Service Producer – 'Tempur beds' for K 50 Kaliber - Australia
REALITY TV
· Series producer - director– 'Aim2fame' for Nexar productions. Global online talent contest with Beyonce´s
coaches as judges set to discover the next super stars - Sweden
DOCUMENTARY
· Location manager – 'Spain´s human towers festival' for Channel 7- Sunday Night - Australia/NZ
· Location manager – 'The world most expensive food' for Channel 4 /Indus films -UK
· Location manager – 'Valencia´s Fallas' for Lonely Planet – UK/USA
· Location manager – 'The Nomad Chef' for Discovery Channel/Beach House Pictures - Singapure
line producer at Fixer in Spain
March 2006 - Present
My 12 years experience in Spain will help you maximize results and efficiently manage your budget.
I provide full production services for commercials, tv, film and fashion photoshoots all over Spain. I also work
as a fixer with national heritage permits and national archives clearance. I am well aware of EU health and
safety standards and eco-friendly filming while in location.
Series producer - director / Digital producer / Reality formats / Documentary / Promos / Corporate at Fixer in Spain
April 2007 - April 2017 (10 years 1 month)
I've been working in the film and tv industry since 1995, in a variety of jobs and roles which have touched on
practically every field of the production process.
I currently work as a series producer - director for the Swedish funded talent show Aim2fame:
http://www.betafilm.com/en/product/do/detail.html?id=4240
My specialities are reality formats, documentary and promos. I can multi-skill, write and have strong editorial
and producing skills.
Service producer for Bridgestone - Follow your dreams at STAMP Productions Ltd & WeAreFearless
February 2016 - March 2017 (1 year 2 months)
Production service of five short form documentaries and photo-shoots, for the Bridgestone campaign 'Follow
your dreams' with Olympic winners. Shot in Madrid, Tenerife and Lanzarote locations.
Skoda Kodiaq - TVC Accessories at ŠKODA AUTO a.s.
December 2016 - February 2017 (3 months)
Fiver shorts on the accessories for the new Skoda Kodiaq. Shot in location, Valencia, Spain, for Trinity
Pictures and On the Moon. Service producer Rafael del Vigo. Production services by Fixer in Spain.
Spain´s incredible human towers - Sunday Night at Seven Network
July 2016 - October 2016 (4 months)
Sunday Night's Denham Hitchcock had the honour of being a part of the 200-year-old Spanish tradition of
building soaring human tower. Producer: Naima Lynch.
Documentary on the Castells festival of Tarragona - 2016. We collaborated in this project with the location
scouting and field producing of the event for Sunday Night - Channel Seven, Australia and NZ.
Service producer 'ABN AMRO' at MIAUW
June 2015 - August 2015 (3 months)
Production service of two TVC for Dutch tv at Valencia´s Port container Terminal and modern architecture
office block.
Location Manager - Research - Host presenter (Nomad Chef) at Beach House Pictures
April 2014 - September 2014 (6 months)
'Nomad Chef' Gastronomy series For Discovery International with Top Chef Jock Zonfrillo. The program
follows the traditional gastronomical routes of North Spain, mainly in the regions of Galicia and Asturias.
http://www.lavozdegalicia.es/noticia/barbanza/2014/07/18/empanada-berberechos-noia-llega-discoverychannel/0003_201407B18C2994.htm
Line Producer at Factory Film Studio
January 2011 - January 2013 (2 years 1 month)
"Spo0K" Holland/Spain/Canada. Feature film - Horror
Horror feature film shot in Spain by Dutch director Aldous Byron Clarkson, Produced by Elise Mes, D.P.
Keefa Chan and SPFX/Prosthetics by Danny Marie Elias.
Location Manager - Research (Who Do You Think You Are) at Shed Media Group
2011 - 2012 (2 years)
"Who do you think you are" with Martin Sheen. TV Documentary
Locate and research the Spanish roots of Hollywood legend Martin Sheen. http://www.imdb.es/name/nm1028984/
Production Manager at Hot Spot Films
October 2010 - March 2011 (6 months)
"Their archives and our history" TV Documentary
A series of four x 60 - minute documentaries on the Moors and the fall of Al Andalus, made for Hot Spot
films and commissioned by Al Jazeera. Shot all over Spain and with historical reenactments in North
Morocco. http://www.20minutos.es/noticia/851692/0/
First Assistant Director/Fixer at BBC
March 2008 - June 2009 (1 year 4 months)
'Mi vida loca' TV/Web - Educational drama
A factualised video drama set on location to learn basic Spanish in 22 interactive episodes where the user is
the protagonist and where interactive mini-lessons are provided at the point of need, using a mixture of actors
and real people playing themselves.
Our job was to organise a schedule and supply the writers with real life characters (more than 30) and
representative locations (more than 60). The series received a BAFTA award in 2009
- Reversioned for TV broadcast on BBC Two's Learning Zone
Editing services at Fremantle Media UK - Encompass Digital Media Ltd
2001 - 2003 (3 years)
Working for Discovery networks on the channels promotions and language reversioning. Audio Layback,
format change and digitizing.
Editing services / translations at SDI Media
January 1999 - October 2001 (2 years 10 months)
V.O./ language versioning
Working for Discovery Networks on the channels language reversioning, including: Spanish, Italian, Turkish,
Polish, Russian, Hungarian, Czech and Slovak.
Production Assistant at Cartoon Network
January 1995 - January 1996 (1 year 1 month)
Channel promotions and corporate materials for the Spanish and LATAM market.
Education
I was trained in film and tv at the London film school and Pimlico arts & media
Cinematography and Film/Video Production, 1992 - 1995
Enviar un mensaje al propietario del anuncio